Gig Harbor Cruise -- June 8 - 9, 2002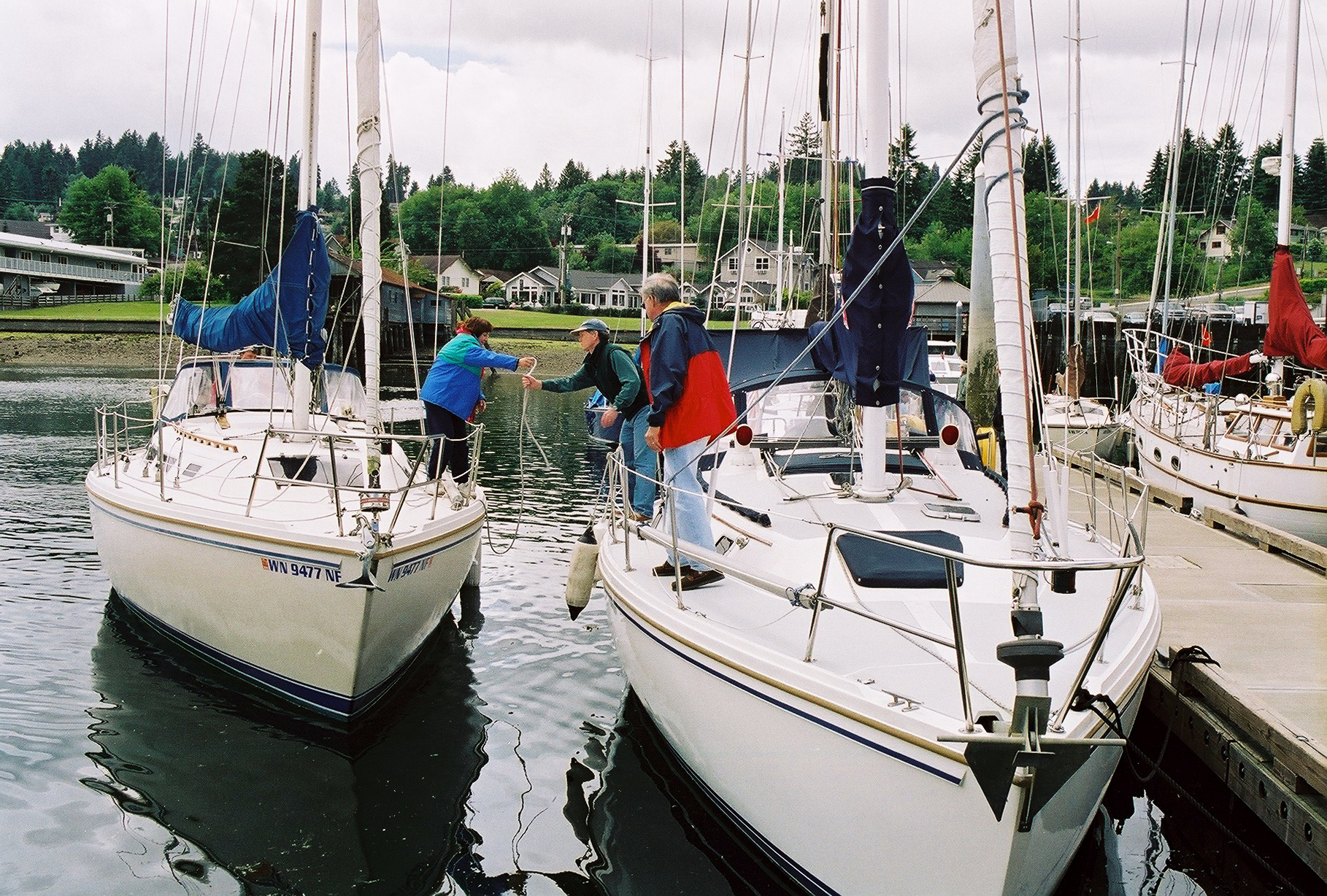 Crew of Will O'Wind welcomes Whirlwind to Gig Harbor.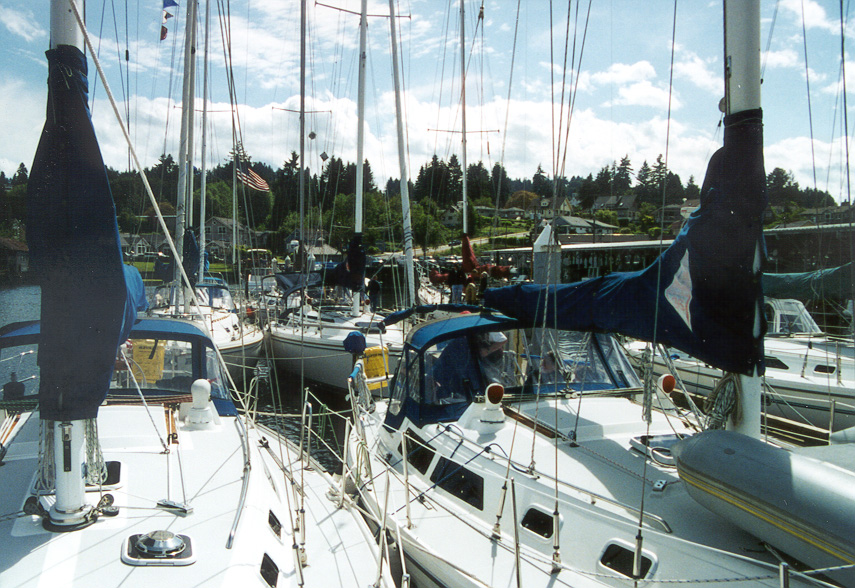 Seven C36's crowd the City Dock.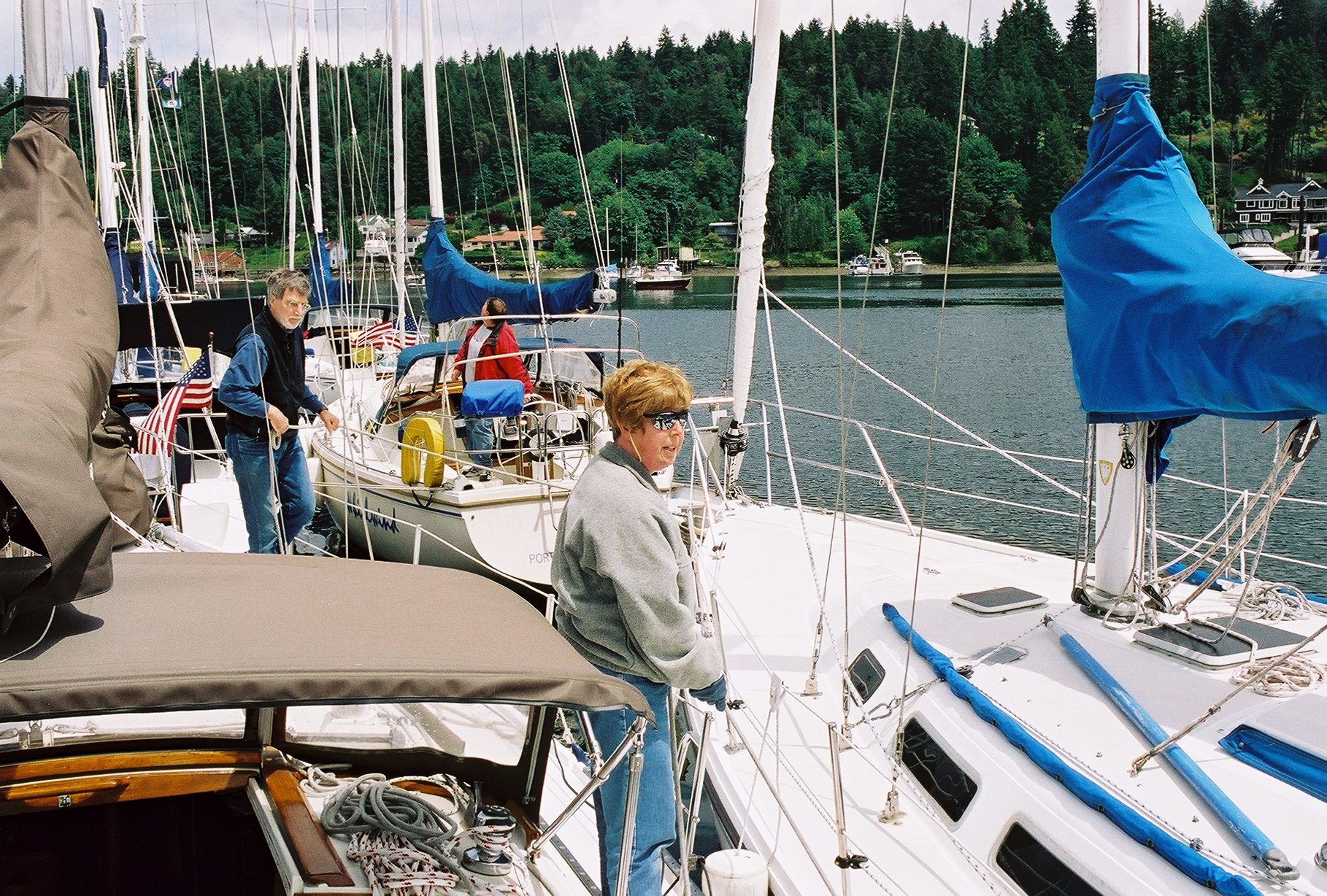 Laurie Payne aboard Hiaqua oversees the raft-up as Sid Hayes adjusts the bow line.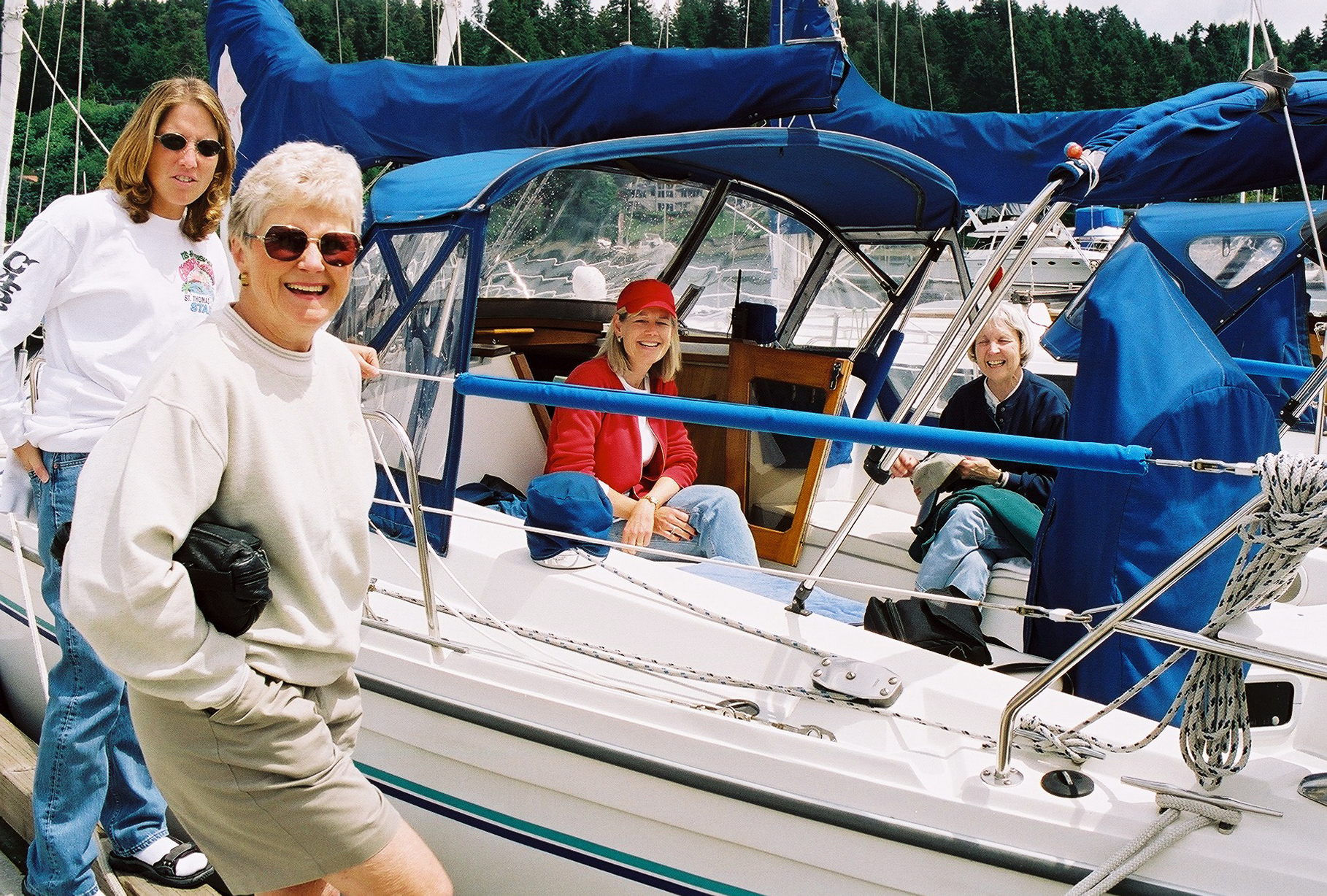 Kelly Hettinger, Jan Elmer, Meryl Conner and Joan Hayes waiting for Walter's Blue Hawaiians.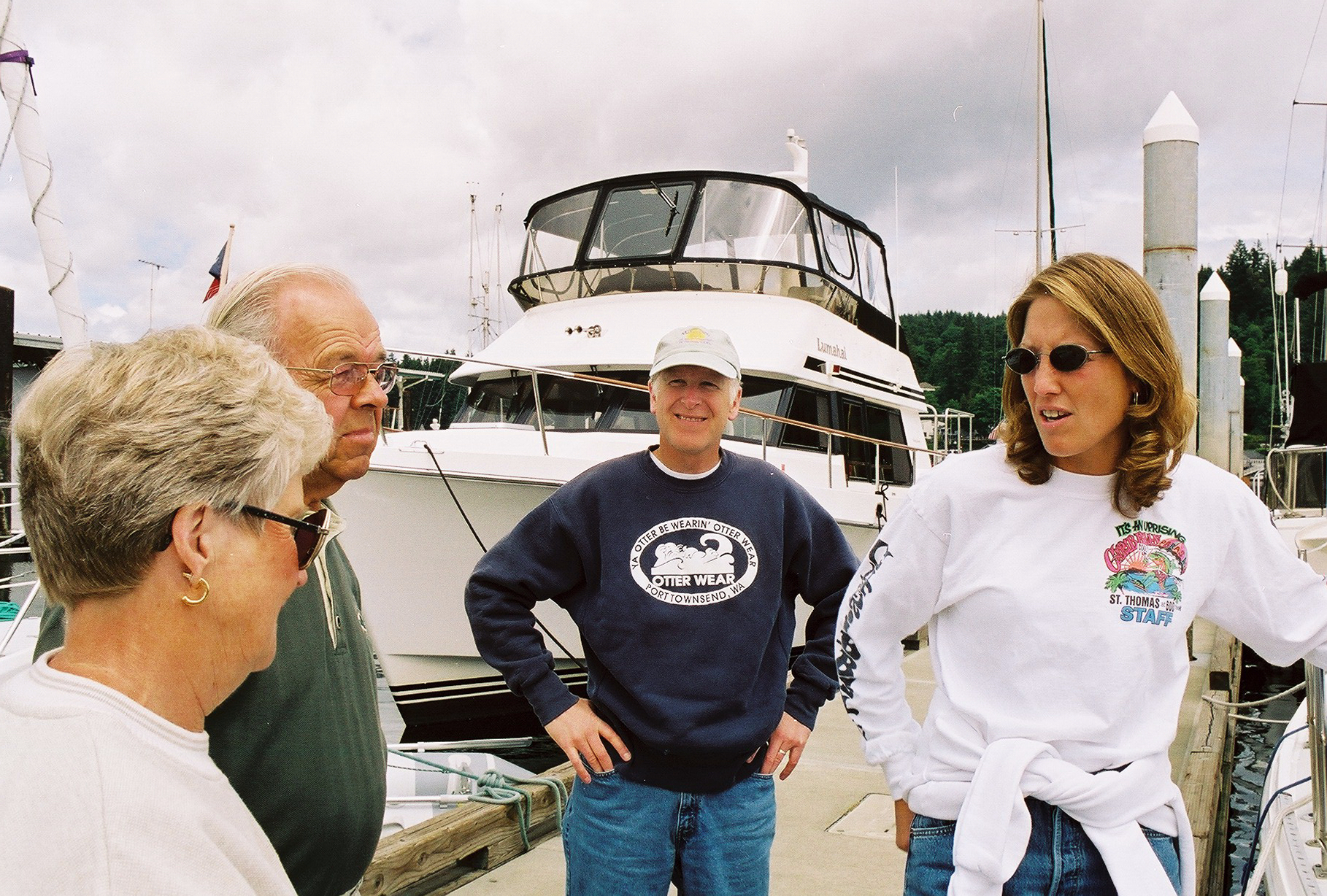 The Elmers are curious to hear about Laurie Hettinger's "mold eradication" program.
Brownsville Cruise -- May 11 - 12, 2002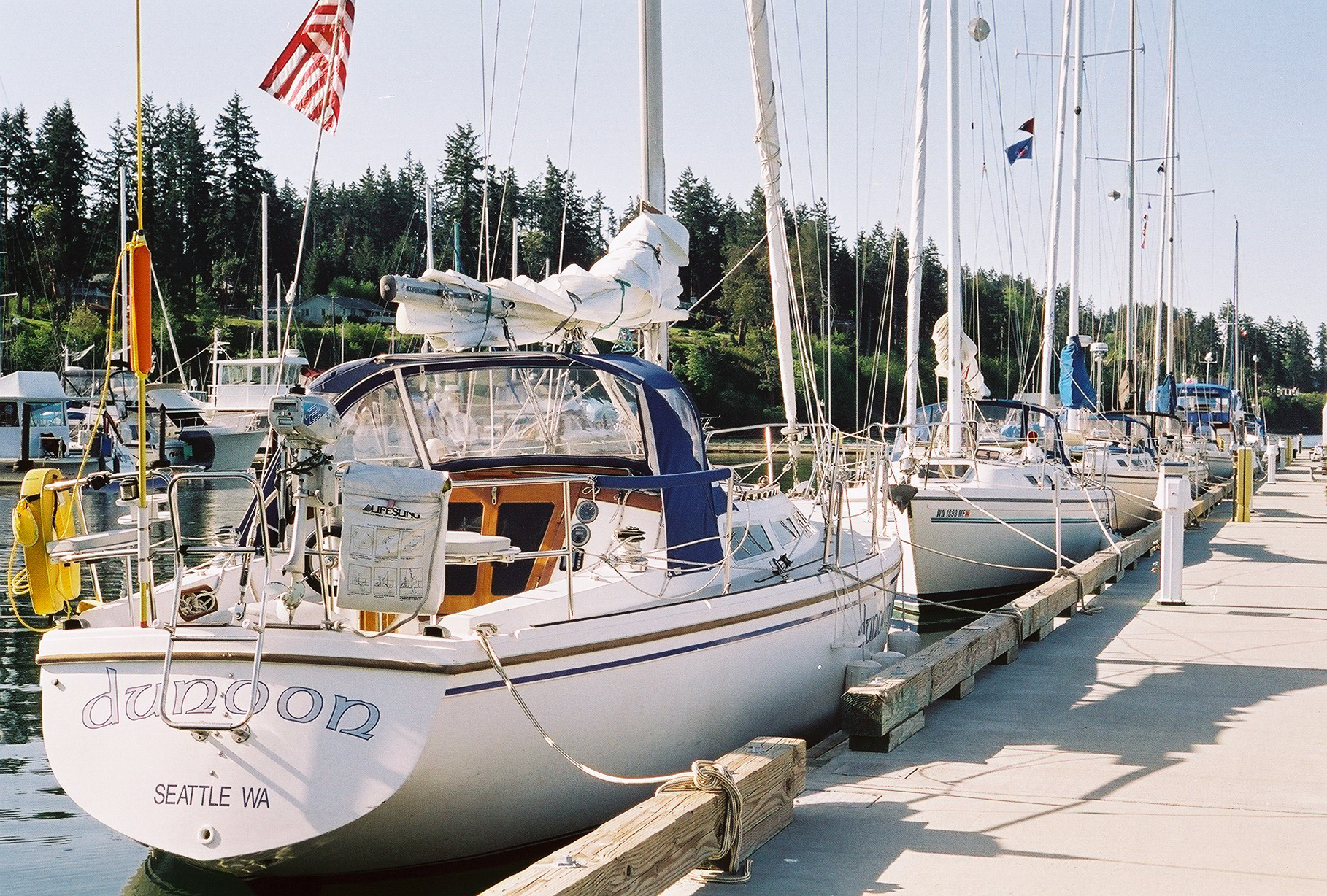 Our first Fleet 4 cruise under a perfect blue sky.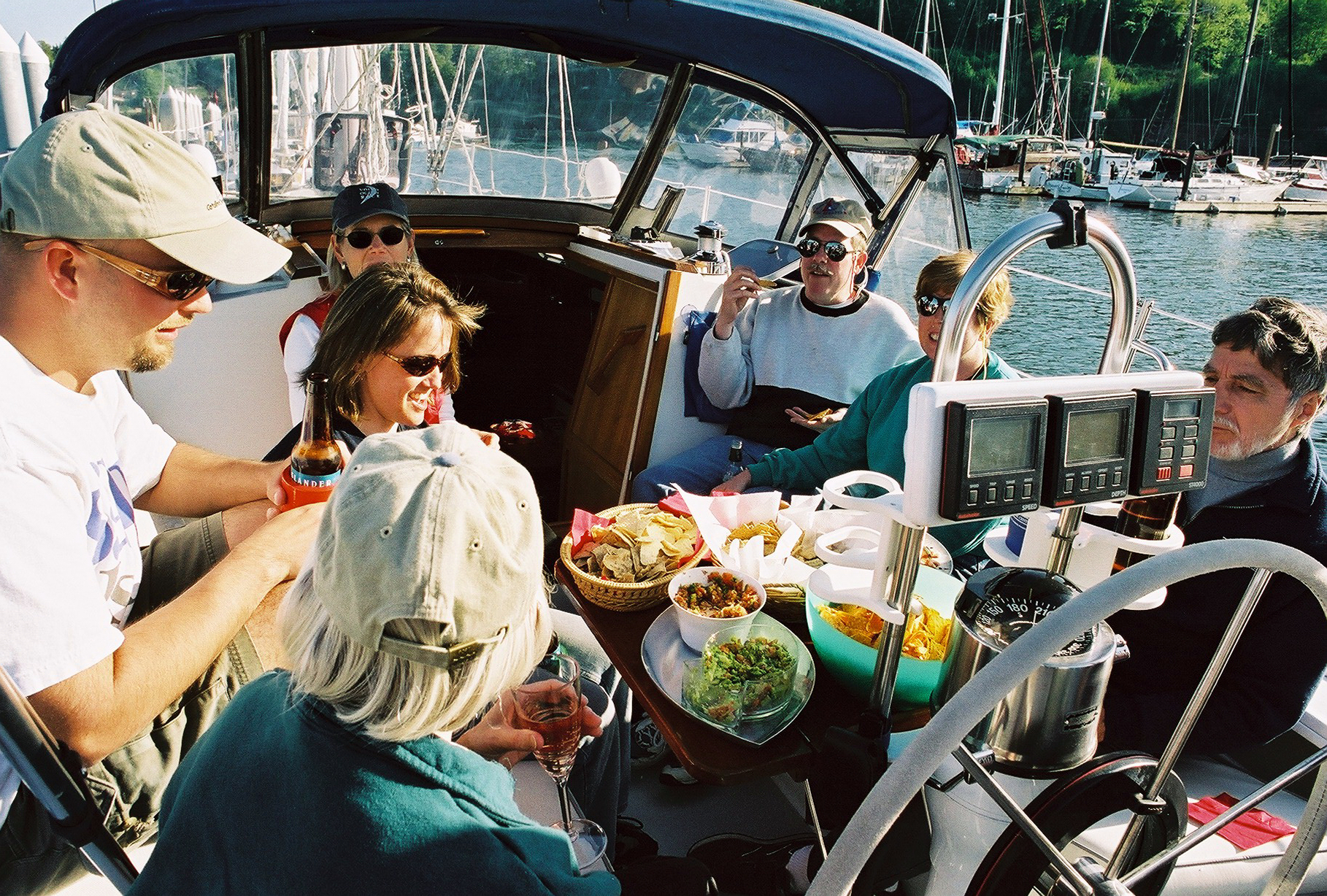 The MacLachlans, Conners, Paynes, and Hayes enjoy hors d'oeuvres on Endless Summer.
Princess Lousia Inlet -- July, 2001